Saturday Champagne Font Download
Submitted by stockfonts on Fri, 06/22/2018 - 11:07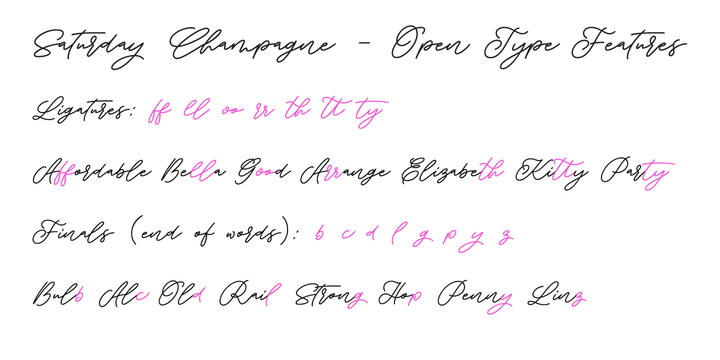 Saturday Champagne Font Download Font Information
SATURDAY CHAMPAGNE is a monoline modern calligraphy script. Perfect for titles, headings and logotypes for blogs, ads, quote prints, home decor, book title, invitation, birthday, custom product, lifestyle imagery (like quotes and stuff).
This font is written by the amazing hand letterer and fellow artist of mine, Leah Chong, and is a collaboration project.
The character set contains Western and Eastern European accents and extra characters, symbols and the following open type features:
The Quote "Reality aligns with your mindset" is my favorite and is from Matt Lopez from the Lambo Goal podcast, picture is taken and photoshopped by me.
Thank you I hope you like this font & good luck with your project!
Roland