Korolev Rough Font Download
Submitted by stockfonts on Thu, 04/12/2018 - 10:42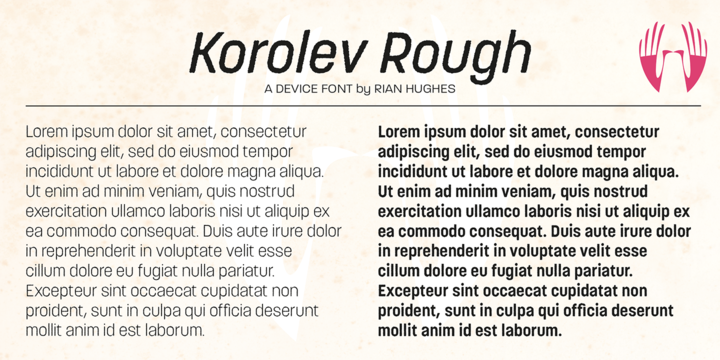 Korolev Rough Font Download Font Information
Korolev Rough is an inky, distressed version of Korolev, designed to mimic vintage letterpress, photocopies or hot metal on rough paper.
A 20-weight sans serif family based on lettering by an anonymous Soviet graphic designer from the propaganda displays at the Communist Red Square parade in 1937, it has been named in honor of Sergey Pavlovich Korolyov, or Korolev, considered by many to be the father of practical astronomics.
Every weight and style comes with an alternate double-story "a".
The complete Korolev family includes standard, italic, condensed, and compressed versions, each in five weights.